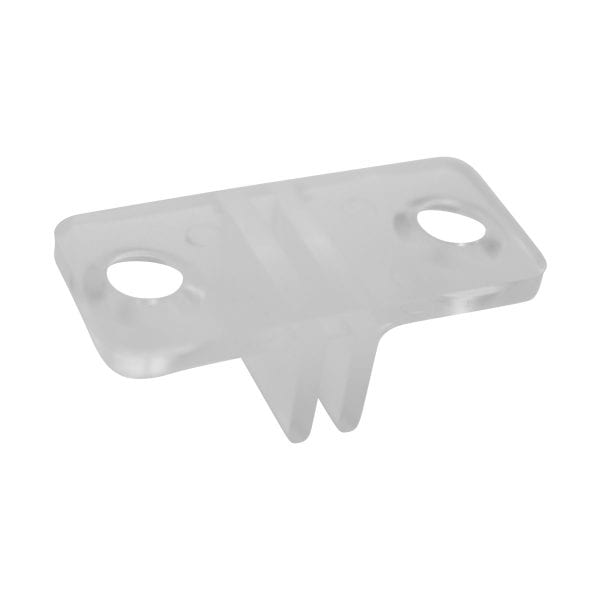 Shelf Support – Centre
$0.40
These centre end rests clip onto the end of wall stripping brackets to allow a shelf to be screwed securely from underneath. Made from rubber, to protect your shelving from scratches.
Product Enquiry
Description
Reviews (0)
Enquiry
Specifications
Description
Although this accessory is cheap, it is a must have for your wall stripping and bracket shelving system. Simply clip these centre end rests onto the end of a bracket once the wall stripping and brackets are in place. Once clipped on, a shelf can be placed on top and securely screwed into the end rest from underneath. Then we have suction cups that help to cushion the shelves (sold separately).
The plastic rubber will stop your shelving from being scratched, which is particularly effective if you have glass shelves. Secure your storage system safely with this accessory!

Warning: call_user_func() expects parameter 1 to be a valid callback, no array or string given in /home/shelves/public_html/wp-content/themes/porto/woocommerce/single-product/tabs/tabs.php on line 50