Can Your Shop Counter Make You Money?
webmaster
While it is true that the shop floor is the best place to makes sales in retail, your shop counter should never be dismissed as a great way to maximise a transaction with a customer.
One of my retail mentors used to say that once a customer got to the point of sale area they had already decided in their mind exactly how much they were going to spend in your store (the price of the garment/s they were holding) and wouldn't spend any more, but after decades of retail experience I can assure you there are plenty of customers who are willing to spend more, provided that what you are offering at the counter enhances what they have already decided to buy.
You can make you counter as big or small as you like with shop counters that can be configured to your needs.
I am one of those people who leave shopping for an outfit for big events until the last minute. Every time, after rushing around finding an outfit, matching jewellery, a bag and shoes in multiple stores I promise myself that next time I will be more organised – but I never am!
But it does leave me wishing I could just get all the items I require from the one store instead of having to visit multiple shops to complete the outfit.
I am going to use clothing shops as a basis for this article, but the below rules can be applied to all retailers, big and small.
1. Have add on items on display where the customer can see them properly
Because add on items are generally small and valuable, retailers tend to hide them away so that they are protected. But what is the point of having items to sell that the customer either can't see or access properly? So with this in mind, merchandise anything that may enhance your customers purchase at the counter area. If the items are valuable, a lockable glass counter is a great way to keep these items safe. Alternatively, jewellery could be merchandised on a spinner.
2. Wait until the customer has finished browsing before processing the sale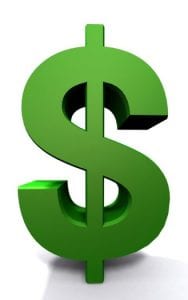 If the customer is looking at items at the counter, hold off on putting the sale through! This might seem really obvious, but the amount of time I have seen a team member talking to a customer about an add on product at the counter, but would still go ahead process the sale anyway is mind blowing. In a customer's psyche, once that transaction is processed the sale is final and it is unlikely you will make an additional sale, so wait until the customer has stopped looking. If you are really busy, ask your customer if they would mind if you served the customer behind them while they browse. Most customers are happy with this, plus the more time they have to look the more likely it is they will buy.
3. Keep the counter area uncluttered and clean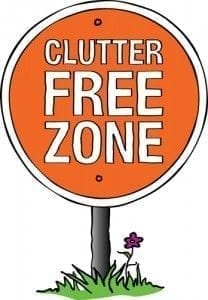 Not only does a cluttered counter area create an unproductive and unprofessional working environment, it is very off-putting to the customer. Have the area behind your counter organised with a tub where you can place stock that needs to be rehung. Remove old receipts, hangers, rubbish and any other items that don't enhance the customers shopping experience. Ensure your add on items can be easily seen and not hidden by clothing that needs to be rehung.
In addition, clean your add on area every day to ensure it is free from dust and other debris. Nothing cheapens a product more than when it looks like it has been sitting there untouched for months.
4. Offer '2 for $x' or multiple deals where possible
A great offer would be matching earrings and necklace for a cheaper price, or a bracelet and a matching bag, for example. Have these offers promoted effectively with signage, and make sure you team members tell each customer about the offers too.
Remember, the sky is the limit when it comes to what you can offer at the counter. Have fun with it and ensure it matches the seasons – for example, in the lead up to Christmas purchase extra red, green, silver and gold accessories or during racing season increase your range of clutches and small handbags. Keep your products in a space where the customer can easily see them and give them the time to browse the range before finalising the sale. Also, make sure you train your staff on to approach an add on sale with a customer at the counter, and ensure your team are confident to do so.
Happy Selling!