Quality Pharmacy Shelving
For over 20 years we have supplied our customers with the best in pharmacy and chemist shelving and storage.
We can fit any space, and our systems are customisable, ensuring you maximise your storage area.
As an Australian small business ourselves, we understand the need for not only high quality, but also affordable retail storage solutions. Don't let our price fool you – we have spent years sourcing only the best suppliers and we buy in quantities that ensures we offer you the best price, every time.
Take a look at some of our work below. We explain in detail about this pharmacy shelving job on our blog.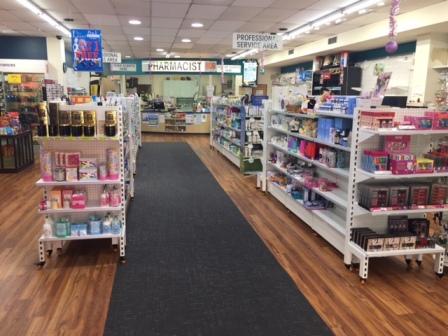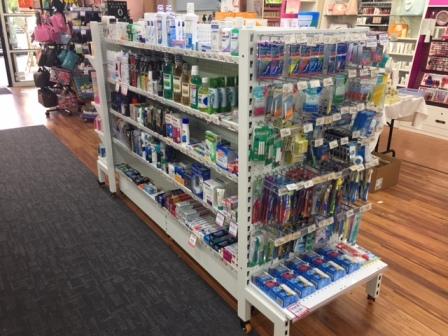 Pharmacy Shelving – Which System Is Best?
There are multiple options when it comes to choosing the pharmacy storage that is right for you.
Essentially it comes down to personal preference and the types of products you are displaying.
Pictured above is gondola shelving.
The great thing about this type of system is you have the choice of length, height, shelf depth, and the number of shelves. We can even have this system powder coated to your corporate colours if you prefer.
This system works well as a stand alone fixture, like the one above, or the single sided gondola is perfect for placing against a wall.
If you need a storage system that works well with your wall space, slatwall is another great option.
Also referred to as slat panel, this system is simple to install and there are multiple fixtures available. Basic shelving with data strips is a very popular choice. We also supply hooks, baskets, boxes and more. We have both melamine shelving and glass shelves available. Extrusions are included in the price.
We can supply, deliver and install. Or, if you prefer to install it yourself – that's fine too! Its super easy to do on your own.
If you need advice on the pharmacy shelving that is best for your business, contact us.
Pharmacy Shelving