Mantova Shelving
If you are looking for the best cool room shelving, Mantova shelving is the only way to go. Zinc coated to prevent corrosion and extend the life of your product, this cold storage system is perfect for freezers, coolrooms and other dry storage areas. The units wire structure provides air flow to your foodstuffs. It is a heavy duty system with welded steel corners for a professional and sturdy finish.
The video explains Mantovas ABS Tuff Shelf, and we explain in more detail below.
Why Mantova Shelving?
Its easy to clean. ABS Tuff shelves can be easily removed from the unit and hand washed or placed in the dishwasher.

It reduces waste. Mantovas patented technique reduces not just the cost of the unit but its carbon footprint. PLUS, the majority of the unit is recyclable.

It's made in Australia. So the profits are kept here.

Its HACCP approved. What does this mean? Put simply, it means it has undergone rigorous testing by the HACCP and has been certified as safe to use in the food industry.

The warranty. Mantova product comes with a 20 year corrosion warranty, plus a 12 month warranty against manufacturers defects.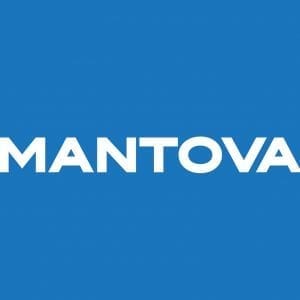 These units come in various lengths and heights. Please see the Mantova brochure below for more information, or if you know what product you want, click on the product above for further information.
For more cool room shelving, check out our wire shelving.
Questions about Mantova shelving? Contact us.