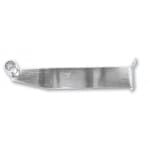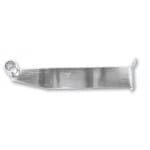 Slatwall Rail Bracket
$11.30
Slat wall rail brackets offer a cheap and easy way to display garments. Compatible with the 900mm and 1200mm slat wall round tubing.
Product Enquiry
Description
Reviews (0)
Enquiry
Description
This item is a bracket with a small hole at the end ready for a rod to be placed through. Once the rod is placed through it creates a hanging rail. The compatible rods are our slat wall round tubing in either 900mm or 1200mm, depending on what length you would like your fixture. Suitable for clothing stores and other retail shops. The rail can then hold light to medium weight items and looks fantastic!
Please note the price listed is per bracket.